It snowed A LOT up here. It has been frankly a nightmare to get anywhere; five minute walks lasted over 25 minutes getting repeatedly stuck in the snow and ice and I became thoroughly disenchanted with the white stuff. Being in a block of flats, we are without back garden to make exciting amounts of mess and I have felt too tired and grumpy all week to make wildly creative things inside. I read Mummypinkwellies posts about snow painting and bringing snow indoors and Edspire's snow play-dough and felt really I should make some effort. Not wanting to see any real snow again until the tail end of the year, we went with a decidedly fake option. I dragged Wriggles to the playground yesterday and she understandably got fed up pretty quickly. I don't blame her, it was cold, wet and there was no one else around (possibly because they had the sense to acknowledge the former two reasons). So today I some things in the messy play table and let the small child loose.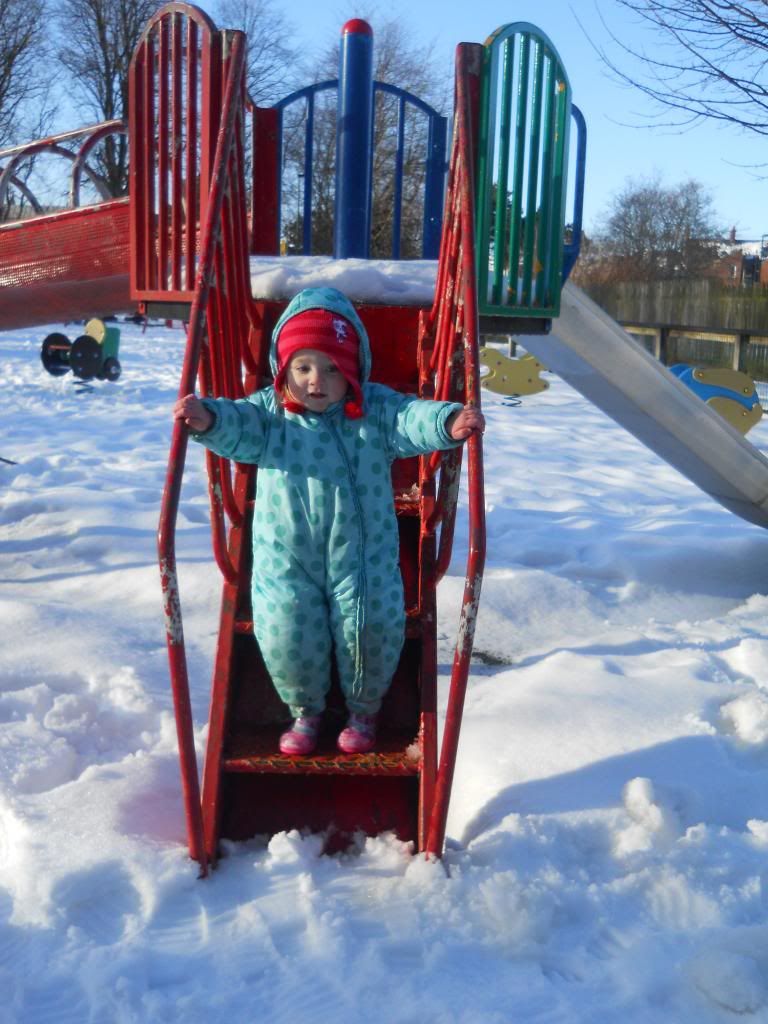 Not fun anymore
We used value cheap-as-chips plain flour (that was slightly out of date anyway and needed using up before I mistakenly poisoned myself via baking) and some icing sugar which smells nicer and is slightly whiter to give it a good snowy appearance! Then, the poor Playmobil figures got very messy.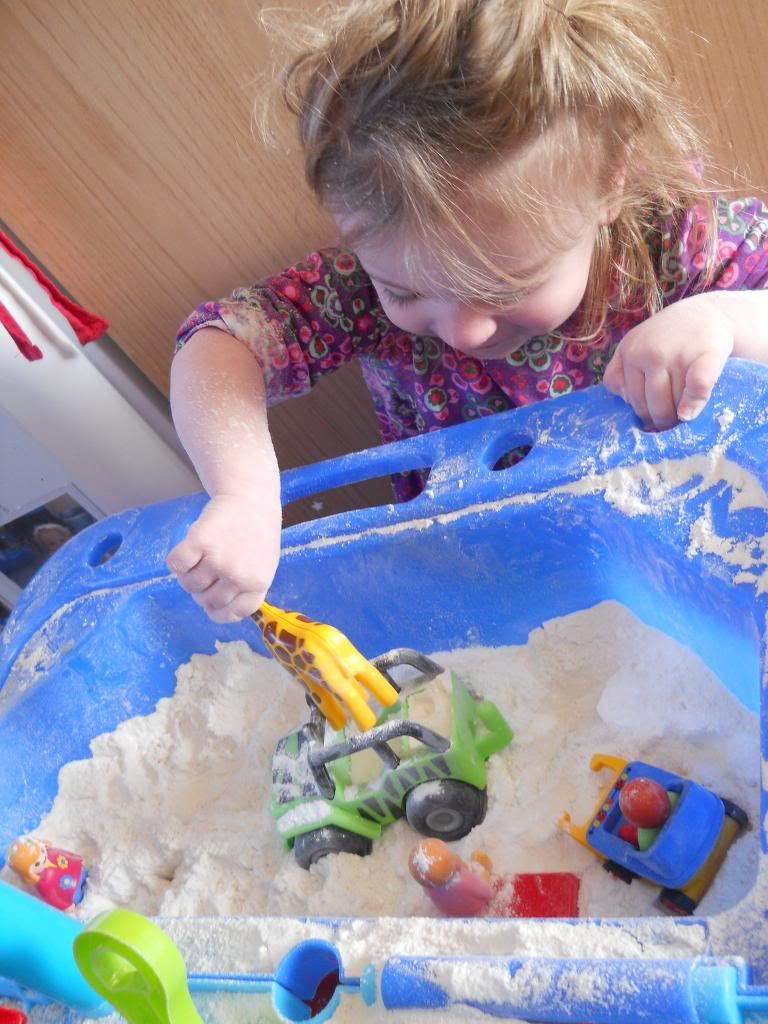 I helped it "snow" with the aid of a sieve...
And that was some peace for all of fifteen minutes or so!
Toddler activities do sometimes put me off because the time spent preparing and cleaning up normally is vastly more than the time spent doing. Wriggles has a very low attention span unless it is something familiar or that she can get obsessed with. This one we spent about fifteen minutes playing with and then came back later intermittently through the day. And when it comes to cleaning up, it can go in the bin and the remains get attacked by the Hoover. Hooray!